PROMOTION LUBRICANTS WOLF DECEMBER 2023
LAUNCH CAMPAIGN ABSORBENTS
RECEIVE A FREE ABSORPTION SHEET FOR DRUM COVERS WITH THE PURCHASE OF A 200L DRUM
- Pre-cut sobents for 200-litre drums (oil or all liquids)
- Prevents spilt liquids from ending up on the ground
- Offer valid until 31/12/2023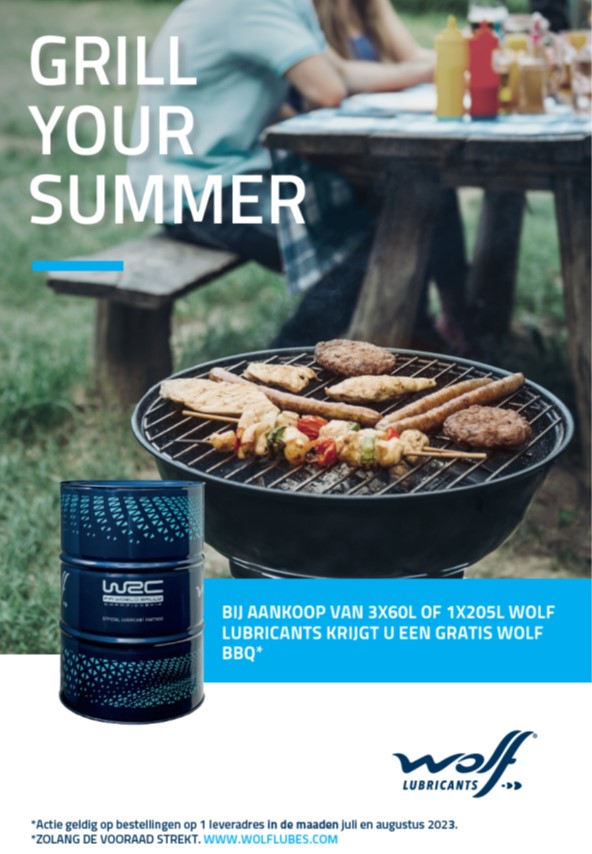 PROMOTION LUBRICANTS WOLF SUMMER 2023
OilSafe available now
We are excited to announce that we are now distributor for OilSafe lubrication management systemes.
OilSafe is the reliable choice for lubrication storage, transfer and protection:

- Bulk Storage & Systems: Proper storage and handling
- Oil Transfer Equipment: Color-coded range of containers and accessories.
- Identification: Clearly identify fluid and equipment
- Contamination Control: Superior fluid & equipment filtration

We are happy to help you improve your lubrication management.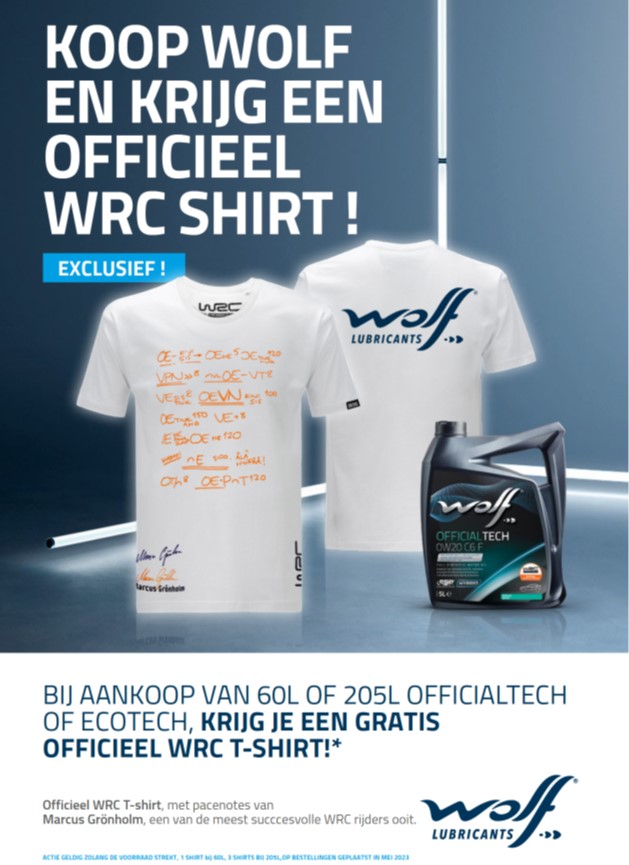 PROMOTION LUBRICANTS WOLF MAY 2023
PROMOTION LUBRICANTS WOLF MARCH 2023
PROMOTION LUBRICANTS WOLF MARCH 2022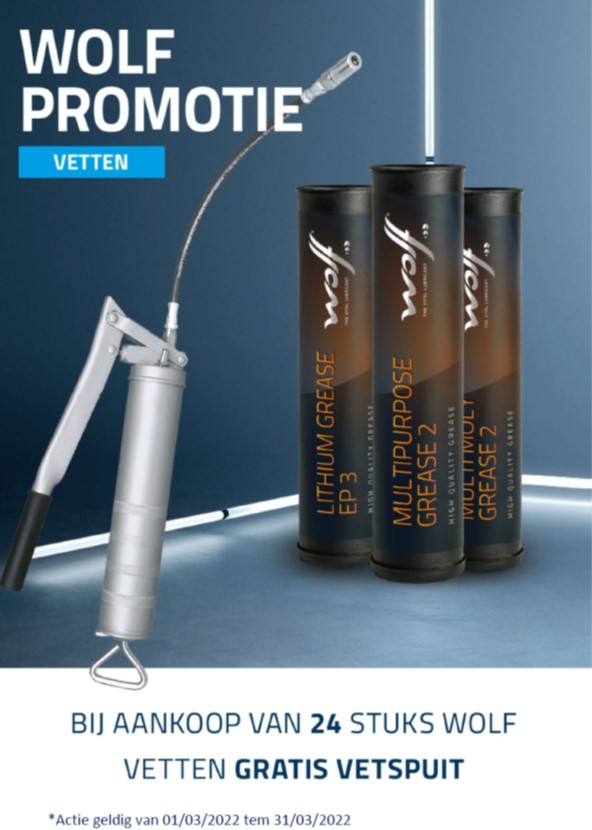 PROMOTION GREASES WOLF MARCH 2022